On-Site Flange Facing Service
Flange Facing Seal Surface Restore 24/7/365 Worldwide Service.
Operation.
The most common types of seals are found on RF (Raised face) flanges with phonographic grooving and spiro-metallic gasket, RTJ (Ring Type Joint), with trapezoidal section circular groove, flat flanges with seats for O-rings, or other types of annular gaskets. In each of the cases mentioned above, a particular mechanical machining of leveling and profiling of sealing area is required.
Working Range.
Up to Ø3000 (120 inches) in facing and around 100mm in boring.
Customization.
Available for anchoring/machining over range and by dedicated tooling.
Example on On-Site Flange Facing Operation.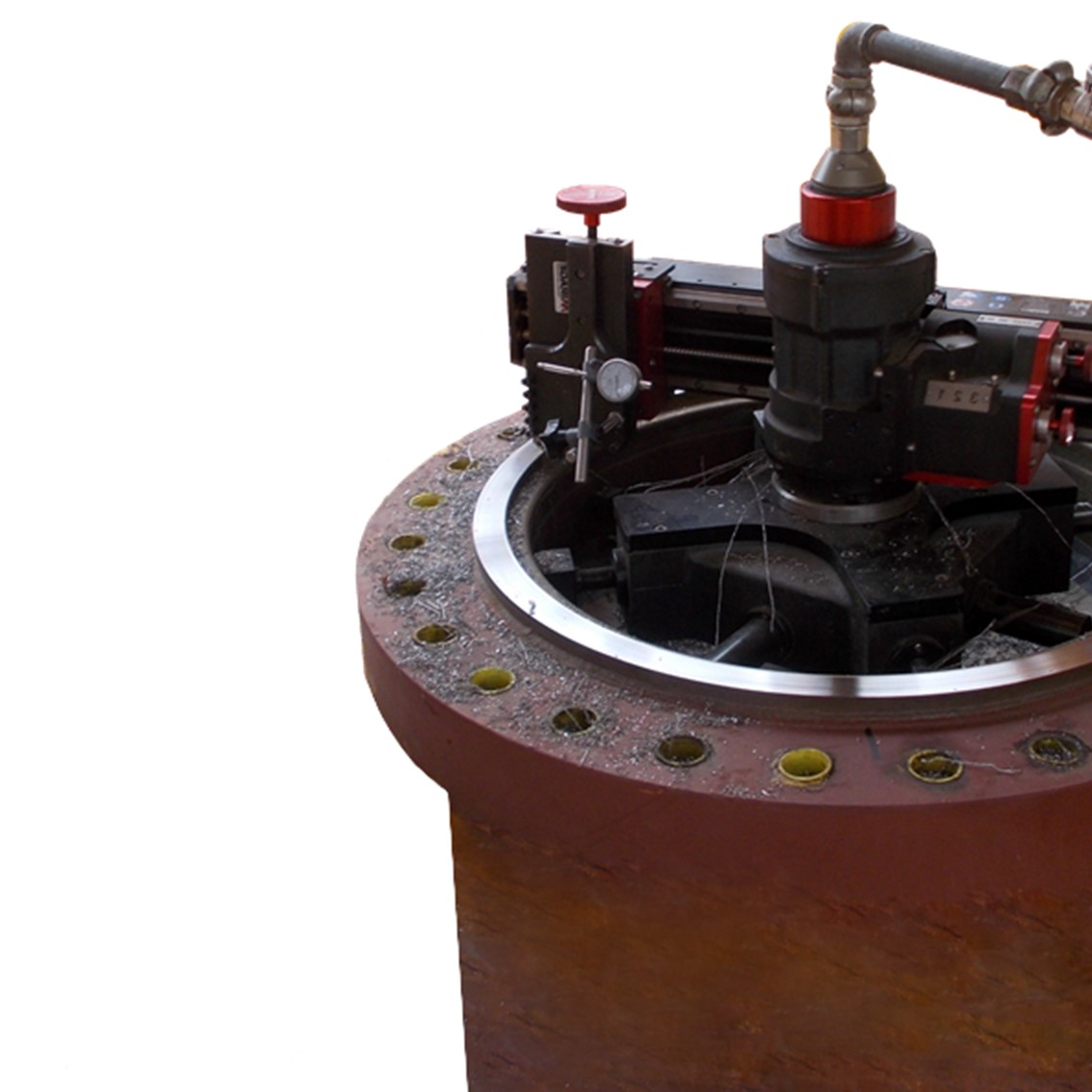 Is it not a standard project? ⓘ
In order to create customized solutions it is possible to design a special project or re-engineering standard machines so as to let them fit the special application.
Customized Solutions
Schedule a Site Machining Intervention.