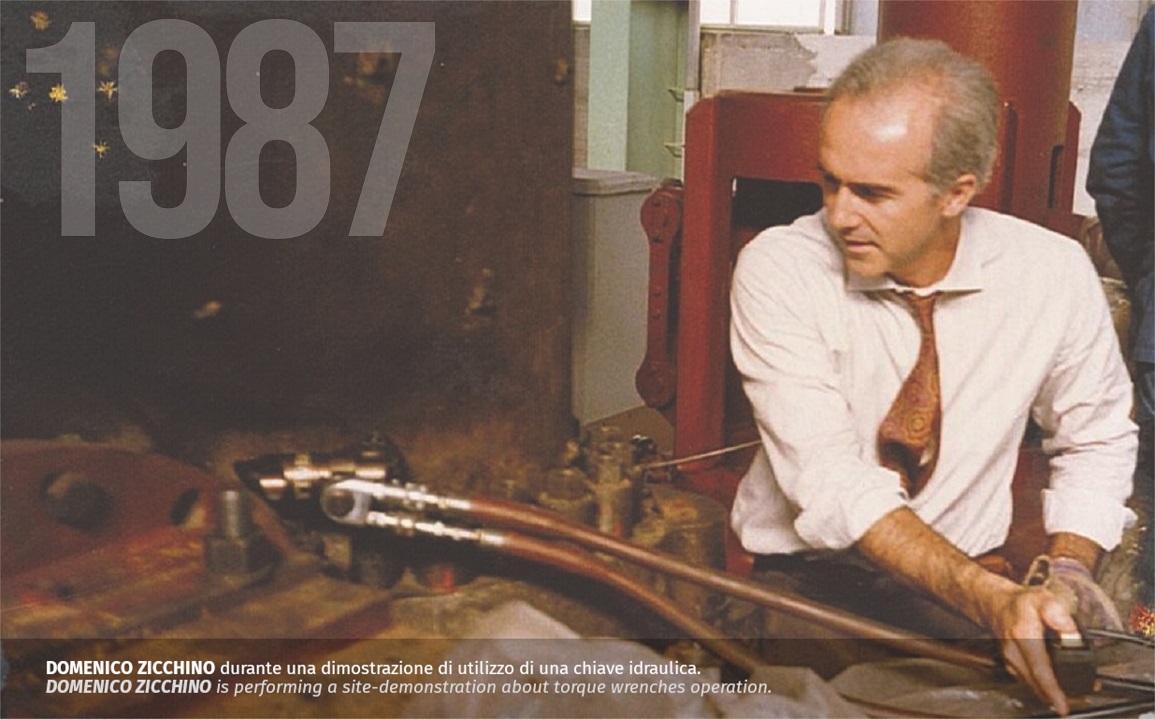 Our history.
Perseverance and determination are tue founding values of Nuova Simat. Domenico Zicchino, the founder of "Simat", becomes Italy's first commercial agent of Hytorc hydraulic torque wrenches, a well-known precursor and world leader in the sector. However, in Italy, this product was almost unknown, making Domenico a pioneer in the field of torque tightening and loosening with hydraulic equipment.
After the first sales and the growing interest in the industrial sector, Domenico, driven by the desire to be able to further help his customers, decides to start searching for portable machine tools, as well as for controlled torque tightening.
In 1989, "Simat" was established as a strategic company capable of rapidly intervening on industrial sites all over the world to solve complex- and standard technical problems. After a few years, it will become "Nuova Simat" under the careful management of his sons Francesco and Pierpaolo.
The charter of values.
The charter of values ​​is the result of years of work. The charter of values ​​was drawn up by Nuova Simat collaborators and contains the values ​​that each of them considers fundamental. It is essential for us to be able to rely on a cohesive and united team, where values ​​are always shared.
This is not just a simple tag to be shown. Nuova Simat makes of the sense of belonging one its founding value. Creating a cohesive team is not always easy, it requires time and energy from everyone!
Sharing of values ​​and concern for our collaborators.
We are very attentive to the personal development of each member of the group. In our headquarter we got an Academy and a Solutions Room.
Every week we meet in the Academy room for a moment of sharing between departments and to discuss about working-related- and general topics, from issues at work to the last book read. We carry out training and wellness courses, such as yoga or guided relaxation. These are obviously optional activities, which however are carried out during working hours.
Problems are always behind the corner, and misunderstandings easily arise among collaborators, who share a large part of the day together. This is the reason why, we instituted a "Room of Solutions". A small space dedicated to problem solving of all kinds, both professionally and personally. Furthermore, we make use of the collaboration of an external counselor, who helps to deal with delicate interpersonal situations, even outside the work