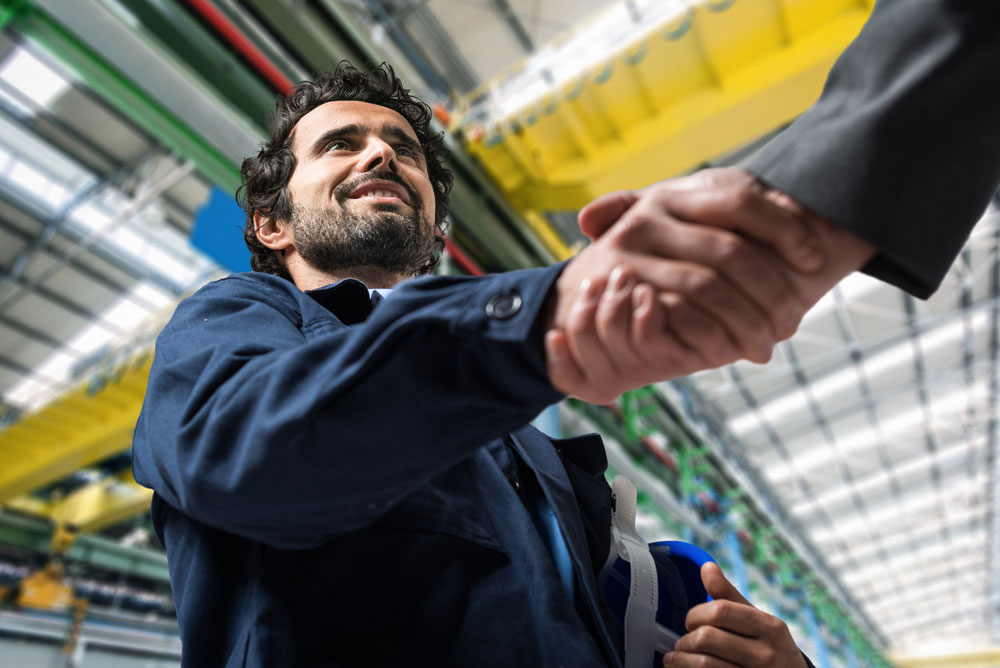 Nuova Simat was founded in 1989 by Domenico Zicchino, first Italian sales man for Hytorc, leading company in the bolting industry. Thanks to the support and the involvment of his sons, the company became in a few years the point of reference for bolting system in Italy for dealing portable machines and on-site machining.
Today, Nuova Simat has its own Service on Site department and relies on both its highly specialized technicians and a strong network of international collaboration of high level.
A key value of the company is the ability to offer the best solution in short time, always focusing on clients' complete satisfaction.
Flexibility, being costantly up to date, and giving a priority to the clients' needs allow Nuova Simat to guarantee results according to the specific request.
Nuova Simat has the European quality certification according to ISO 9001:2008, since 2005 by Det Norske Veritas (DNV) Institute.
In the 2010 we've moved into a new location, in the Industrial Area of Guasticce (LI), easily accessible from Highway FI-PI-LI and Toolway A12 Cecina – Rosignano.
In June 2015 we've doubled the space available for offices and for the facilities, for a better organization and planning of activities leading towards a new direction.
We say thank to our customers who help us improve our services and get better every day and create a long term professional partnership.