Overview.
This is the TD portable lathe machine for on-site machining of valves, cylinders, pumps, turbine housings, flanges etc. Particularly suitable for turning cylindrical and conical sealing surfaces in high-pressure valves and for the removal of welded-in valve seats.
Special version.
Available in CNC Version.
Application range.
Machining range: 0-800mm
Max working depth: 600mm
Technical specifications.
Click here to check the technical specifications.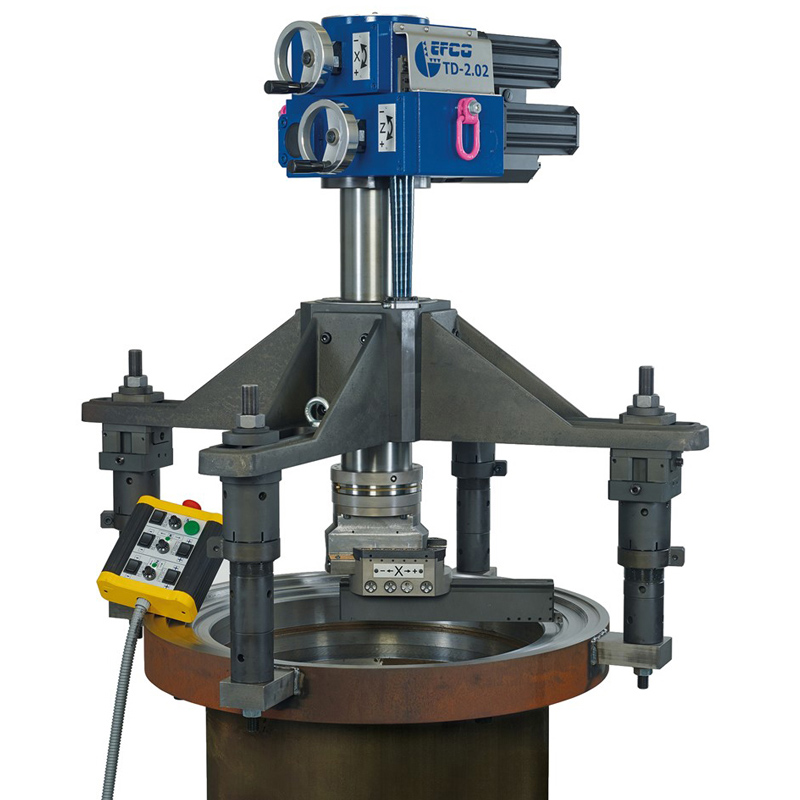 This product is available for:
rent
on-site service
sale