Turnings
On-Site Restore of Cylindrical Surfaces trough Portable Lathes.
Operation.
The classic on-site turning, unlike the one performed with a stationary lathe, is performed while the machine rotates around the damaged component to be repaired. It may be necessary to generate different types of profiles, for more complex ones a numerical control lathe is used.
Working Range.
Available machine size up to Ø600 x length 600mm in standard models. Oversize on request.
Customization.
Available to work on bigger diameters and dedicated configuration.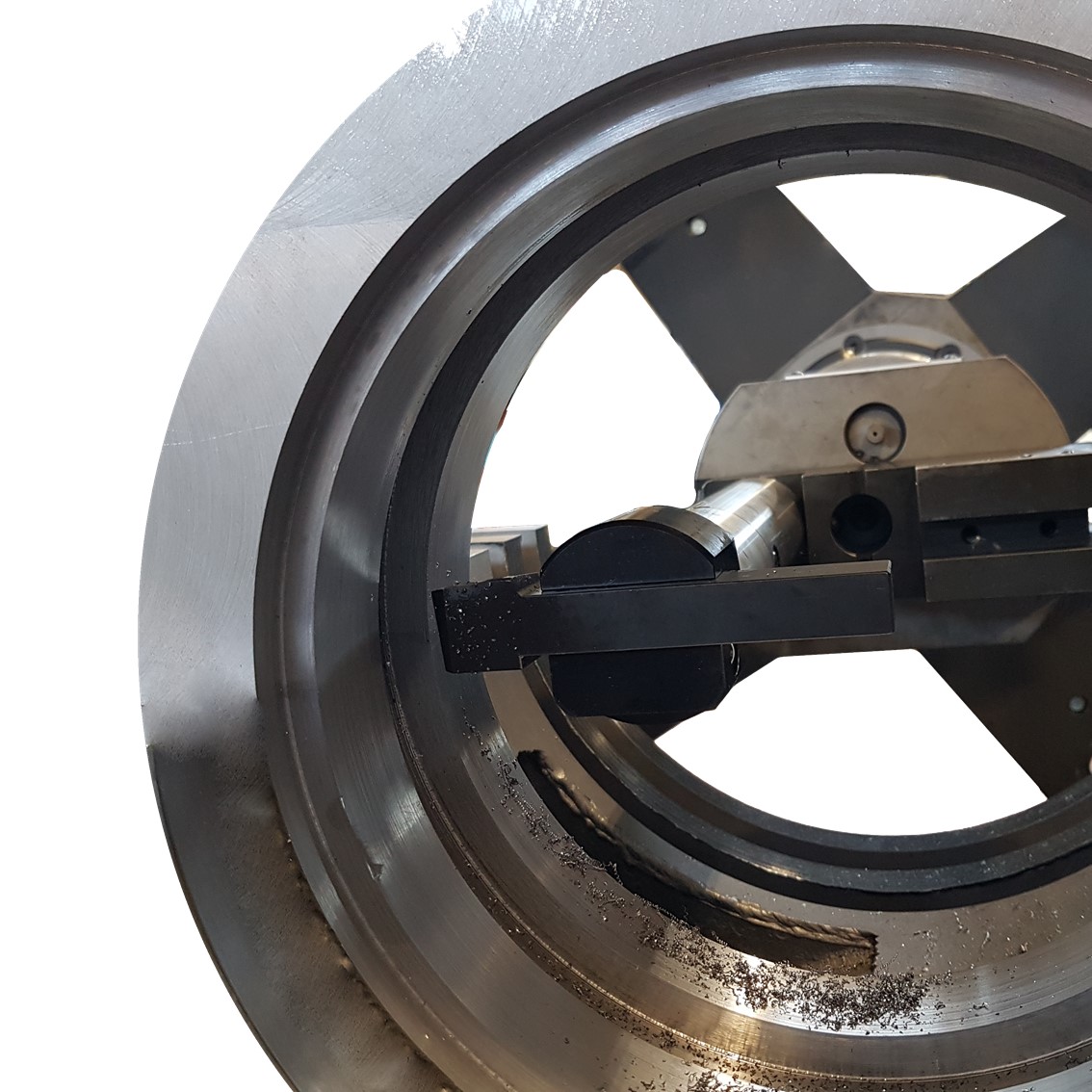 Is it truly urgent?
Contact us and let's find a solution!
Call Us
Is it not a standard project? ⓘ
In order to create customized solutions it is possible to design a special project or re-engineering standard machines so as to let them fit the special application.
Customized Solutions
Schedule a Site Machining Intervention.