GV Valve Machining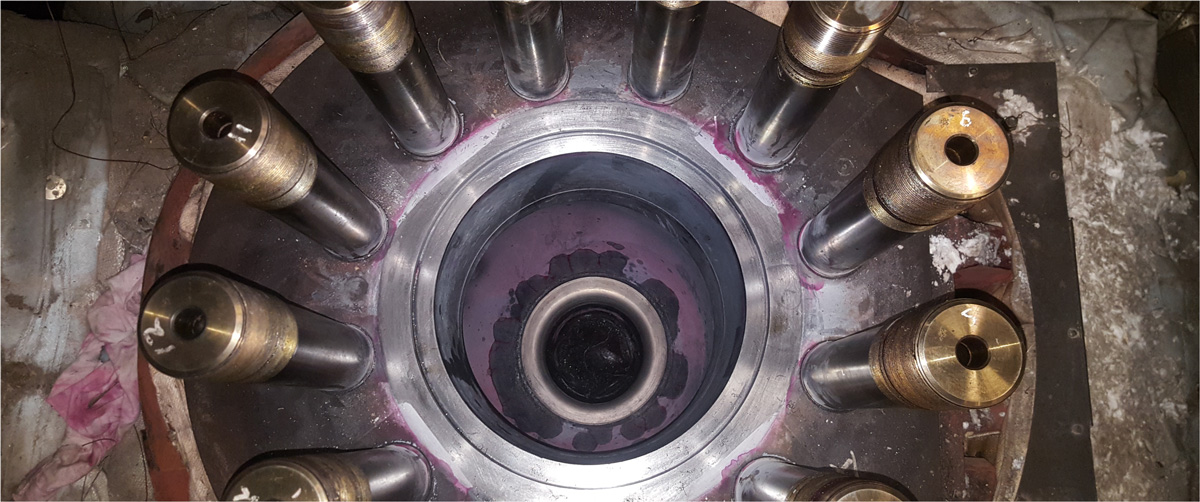 User.
Any end user, overhaul service provider, or OEM of steam turbine which needs to  repair governor valves with toroidal seat included in valve body.
Operation.
Activities carried out using of NC machine, composed of following steps:
Stripping.

Removal of the damaged overlay material (sometime including all overlay and HAZ).

Welding.


Welding of new base material and/or overlay material.

Shaping.


Machining of the welded overlay to reach the desired
Custom profile.
If required it is possible to reach the highest level of finishing by lapping.
Working Range.
Up to Ø335 x Depth 945mm
Oversize on request.
Customization.
Activities always engineered based on valve type and size.